J. Bouey
J. Bouey is a current member of the Bill T. Jones/Arnie Zane Company and founder and co-host of The Dance Union Podcast with Melanie Greene. J. performed with Elisa Monte Dance as an apprentice, Christal Brown's INSPIRIT Dance Company, AntonioBrownDance, Germaul Barnes' Viwesic Dance, Dante Brown | Warehouse Dance, and Maria Bauman's MBDance. As a choreographer, J. Bouey has shown their original work at The Chocolate Factory, New York Live Arts, Judson Church, Brooklyn Arts Exchange, Gibney Dance, BAAD!, CPR – Center for Performance Research, La Mama Experimental Theatre and South Mountain Center for Performing Arts. J. Bouey received a BFA in Dance from Arizona State University.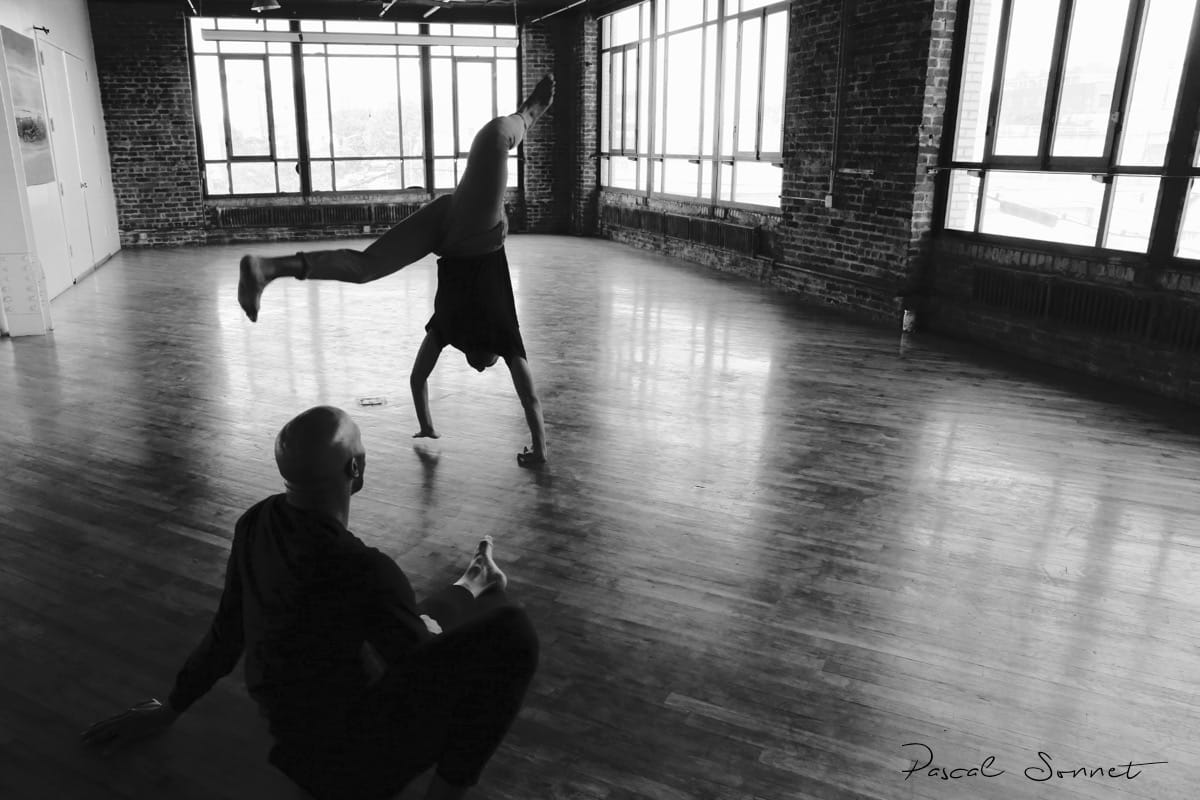 This solo is in the research phase where I am investigating how trauma effects the body, looking at my personal traumas, and creating healing practices to address these traumas I've excavated. I am currently developing this new work as one of the 2018 recipients of Movement Research's Van Lier Emerging Artist of Color Fellowship.
I Need to Feel Ok is a collaboration between recording artist, producer, and singer-songwriter Thalib where we ask if the religious practices that have been passed down to us and our acquired spiritual practice and meditation serve or hinder us on our journey towards healing from depression and anxiety. My parents raised me to be a Jehovah's Witness and Thalib was raised as a devout Muslim and, even though we have found our families and those communities using religion to deter us from seeking mental health support, we still return to prayer. This sentiment is shared amongst many Black Americans on various degrees of religious affiliation and denominations.
The Space Between Words is a movement representation of the healing practices I use to address the problems that stem from anxiety and depression, and the journey of unlearning I am on to do away with practices of masculinity that are toxic and inefficient for my growth. Through the connections of conversation, storytelling, and virtuosic contemporary movement The Space Between Words brings the audience on a journey in which two black queer men hold only pieces of the map towards vulnerability, and are actively trying to make their way.
Holding Onto Innocence looks at the double meaning behind the word "innocence", and explores the attempt Black Americans have of preserving a black child's innocence and the life-preserving balance of remaining innocent of a crime. This work is reflective of a conversation I had with my then 5 year old nephew where I attempted to explain the killing of Tamir Rice while keeping his childhood innocence intact. This conversation echoed the conversations my parents had with me, urging me towards absolute exceptionalism to stay out of the judicial system and innocent any crime in hope of ensuring my survival.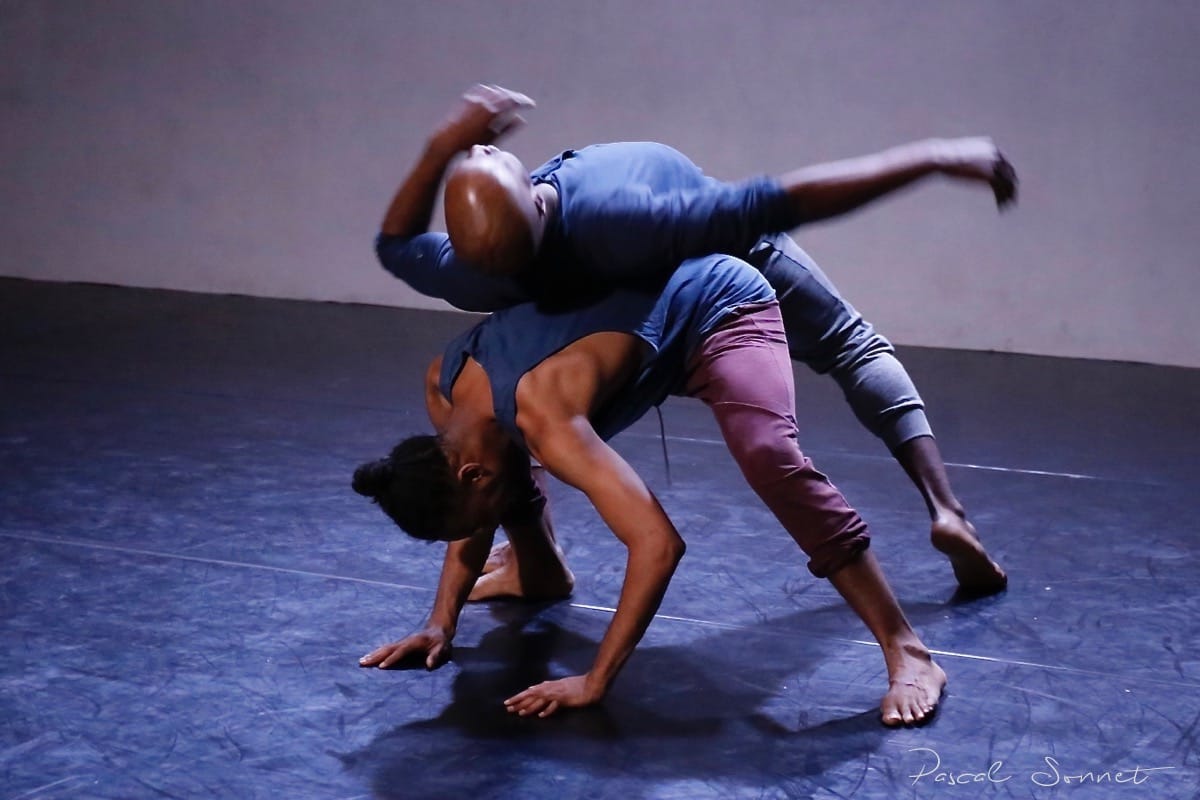 Fundraising for Chiron in leo
I'm working on the premiere of my first full-length work, Chiron in Leo, and with a goal of $19,000 to raise I could use every bit of help. Over 70% of the budget is to help properly compensate the creative and technical team at a competitive industry-standard rate. Check out my budget for more information on the specifics. I am currently applying for grants and other institutional support, a method that has help get me to this awesome opportunity. These methods don't help meet immediate needs like paying for rehearsal space, travel, and the cost of living.
Please look at the two giving options below and consider support me and Chiron in Leo
There are many ways to support!
Showing up to shows, volunteering time for my projects, and monetary gifts!
I am a Fiscally Sponsored Artist through New York Live Arts' Live Core Program and have a Patreon account for monthly gifts. Please consider making a tax-deductible donation today!
Patreon Gifts
Producers Family
($25/month) ($10/month)
Rima Vargas-Vetter Nia Smith
Matice Moore
Friends Supporter
($5/month) ($2/month)
Marco Farroni Erica Saucedo
Angel Castro
Rachel Hawkinson
Jess Mac
Use a credit/debit card to share a one time gift here.
Become a Patron and share a monthly gift via my Patreon account.
Thank you!
-J.
If you have any inquiries or want to have a conversation, email me at JDanceProjects@gmail.com